Colored Concrete Services
Colored concrete is a type of concrete that has been dyed or pigmented with a variety of different colors. It is often used for decorative purposes in residential and commercial settings, as it can add visual interest and appeal to a space.
Best Colored Concrete Services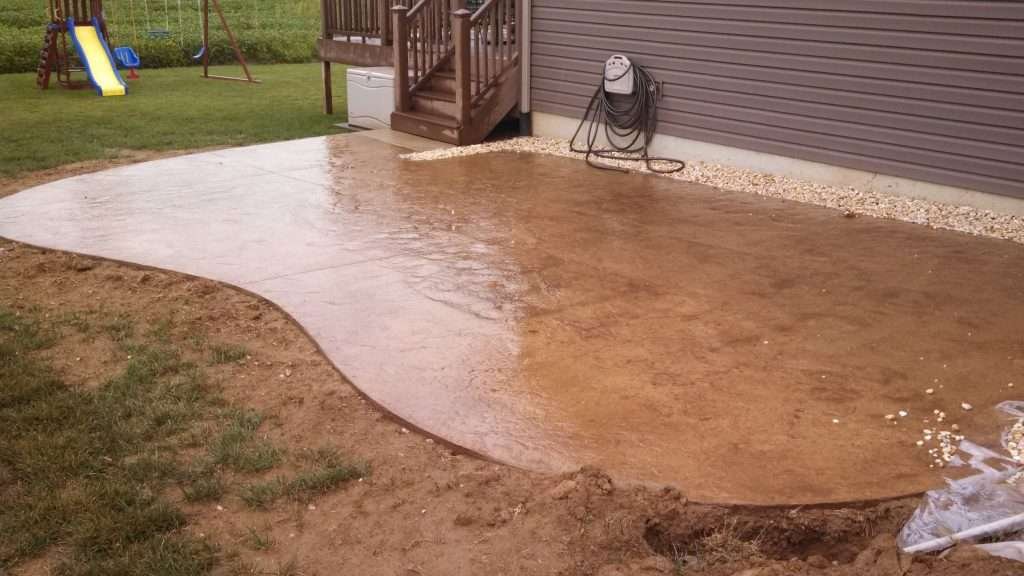 There are several methods for adding color to concrete, including the use of pigments, dyes, and stains. Pigments are typically added to the concrete mix during the manufacturing process, while dyes and stains are applied to the surface of the cured concrete.
There are many companies that offer colored concrete services, including the production and installation of colored concrete products. These companies typically use high-quality pigments and other coloring agents to ensure that the finished product is consistent and long-lasting. Some companies also offer a wide range of colors and finishes, including smooth, textured, and polished finishes, to meet the specific design and aesthetic needs of their clients.
In addition to adding color to concrete, these companies may also offer a range of other services, such as concrete stamping, staining, and polishing. These services can be used to create a wide range of decorative effects, including patterns, textures, and finishes that mimic the look of natural stone, wood, and other materials.
Do you want to learn more about the colored concrete services near Murrieta CA? Click the link to learn more.
My experience with Murrieta Concrete Contractors was great. Their crew were professional and responsive. They did a great job with my patio and sidewalk and left the property in great shape when they were finished. I would certainly work with them again.
– Josh
When you hire us, we make sure that you are completely satisfied with our service. Our team of workers being equipped with all the necessary tools makes sure that the concrete is durable and looks appealing to you. Below listed is a list of residential concrete services that we offer. Looking for a residential concrete contractor? Look no further! We can provide you with a free estimate for all of your concrete needs. Whether you need a new driveway, patio, or sidewalk, we can help. We specialize in concrete installation and repair, so you can rest assured that your project will be done right. Contact Murrieta Concrete Contractors today to get started!